HEY! WHAT ARE YOU DOING AT MY COMPUTER?....BAD DOG!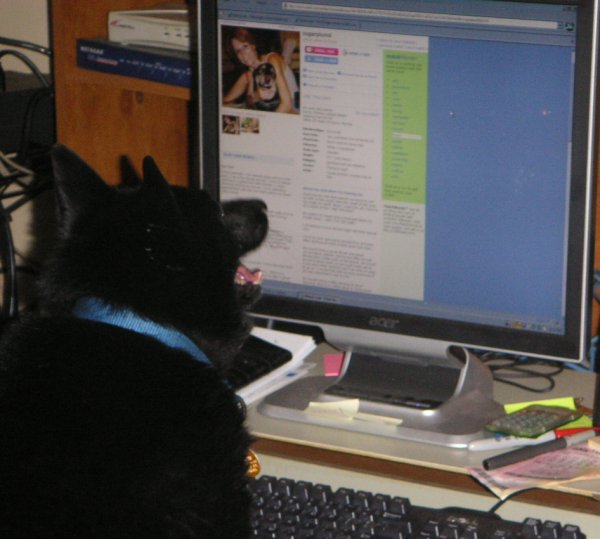 Sheesh - he can figure out how to post his internet dating profile, but he can't understand the concept of "weekends" and sleeping in...sigh. Sorry about that.
If you really want to contact the little idiot, click here to email me and I'll make sure he gets the message...